Our Ipswich setting is located close to the town centre, college and local amenities. The environment is natural, tranquil and calm using lots of natural furniture, plants and greenery. We have just completed our Curiosity Approach accreditation which allows the children to learn and development through Loose parts play and open-ended resources. Our Ofsted report quoted 'we are passionate about creating an ethos where children can learn through open-ended resources to support their natural curiosity, exploratory impulses and to think creatively and critically.'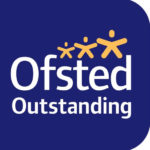 We have a highly skilled staff team who teach the children at a consistently high standard. They allow the children to use their own imagination by having stimulating invitations to learning throughout the environment. The children make consistently high levels of progress, and are self-motivated learners.
We offer Talking Tots and Mini Pilates on a Monday and Thursday every week.

AM/PM 5 hour session
8am - 1pm or 1pm - 6pm Under 2 - £25.00 Over 2 - £23.50

School day
8am - 3.30pm​ Under 2 - £36.00 Over 2 - £34.00

Full day
8am - 6pm Under 2 - £46.00 Over 2 - £44.00
We provide a snack in the morning and afternoon, with milk and water to drink. We also provide a light tea in the evening around 4.45pm. All included in the fees.